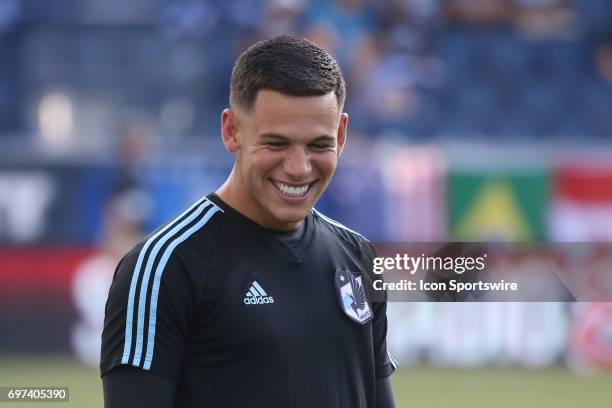 Christian Ramirez Traded to LAFC
Two days before the MLS trade deadline, Minnesota United traded Christian Ramirez to LAFC
Christian Ramirez will be returning home to southern California. Minnesota traded the longtime Loon to LAFC for $800,000 of Allocation Money, an amount that could rise to $1M if Ramirez meets performance incentives.
Ramirez leaves as the second all-time leading scorer in Minnesota professional soccer history with 72 goals, trailing former color commentator Alan Willey, who scored 95 for the Minnesota Kicks and Minnesota Strikers. Ramirez leaves as the highest scorer in Minnesota United history and was the first-ever Loon to score in MLS.
Christian took to Instagram to thank the fans, teammates, and Dr. Bill McGuire.
---
FiftyFive.One is now on Patreon. Do you like the independent coverage of soccer news from Minnesota and beyond that FiftyFive.One offers? Please consider becoming a patron.
Tags: LAFC, Minnesota United FC, MNUFC